team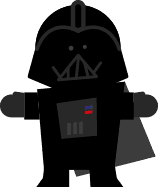 Paweł
A Star Wars, Republika and Peter Gabriel's fan. Instead of an ear, he would prefer to have a receiver. As of now, it is impossible. In Yoho, he mainly deals with criticising others. Everybody has to be nice to him, as he is handling wages.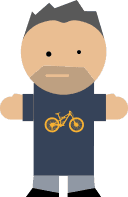 Marcin
Yes, this is "the" Marcin! One of the Founding Fathers. In general: an oasis of peace. He likes cycling, playing poker, eating lamb, seafood and drinking grappa... Well, the standard pleasures.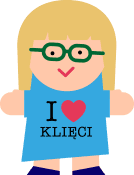 Magda
Seasoned in battle. Power of peace in Yoho. It is difficult to push her buttons, even though many have tried. She calmly puts up with the wildest ideas of customers.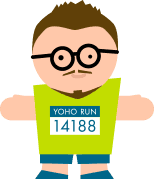 Tomi
Our marathon runner. He typesets and typesets. And in his free time, he runs and runs. He has run across Berlin and a bit further. Sometimes he manages to find a moment not to be angry :-) But his heart is made of gold and his soul in angelic.
Darek
He manages the IT department capably. Girls said he is distinguished by his imige and outfits. Basically, the alfa for IT staff and Romeo – for the rest.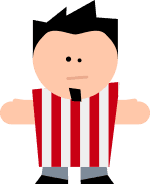 Artur
DTP is in his DNA. Interested in various subjects, the strangest of which is hockey. He always brings sandwiches for lunch. And likes company parties.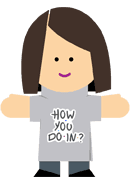 Asia
Proud of her sub-Carpathian origin. It is quite difficult to specify her duties in the Digital division, because she wants to do everything... At least she does it well. She does not like sharing work, but it may be a trait of the sub-Carpathian people.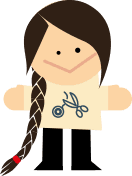 Weronika
Weronika accepted the task of managing the office, which is not easy, considering our personnel. But she manages well! Everybody who visits us, meets Weronika first. You are welcome!
Bartek
In general, he likes playing. Musical instruments, on the computer, at a football pitch... We are hoping that he is not going to play games with us. A Manchester Utd. fan. Well, what can you do?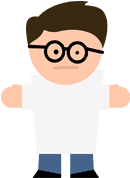 Amadeusz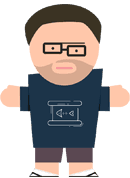 Krzysiek
Ania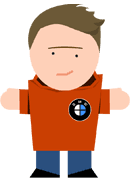 Valentyn
Patrycja
She designs quietly. Sometimes she smiles and sometimes she doesn't... ;)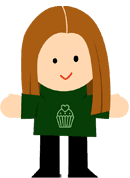 Karolina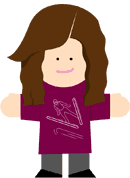 Emilia

Józek
A foundling. The tip of his tail has been broken, but we had nothing to do with it. The company pet, universally loved and doted on. He can freely choose any desk to sleep on.
Join us
If you consider yourself a fun person, if you like challenges and projects from various industries and, additionally, if you are greatly fond of and would love to work for Yoho, if you are not allergic to cats and if your skills match our profile of operation, do not hesitate any longer and furnish us with: your CV and portfolio (optionally).
Send a message